Job Opportunities
Oconee Christian Academy is an outstanding place for students to receive an excellent education in an environment completely dedicated to a Biblical Worldview! Believing that God desires excellence in all areas of our lives, we are committed to making the academic experience one of excellence for each and every student.
Knowing that we desire to honor God in every decision we make, we are dedicated to securing Christian faculty, staff and administrators who have been saved by the blood of Jesus Christ and are filled with the Holy Spirit. Faculty members are to be the totally committed to the education of the whole child: spiritually, mentally, physically and emotionally.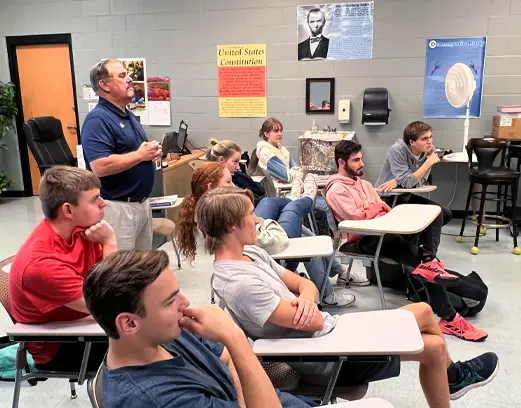 Athletic Coaching Positions
All candidates must have demonstrated coaching experience in the fundamentals and team aspects of the sport in which they will be coaching.