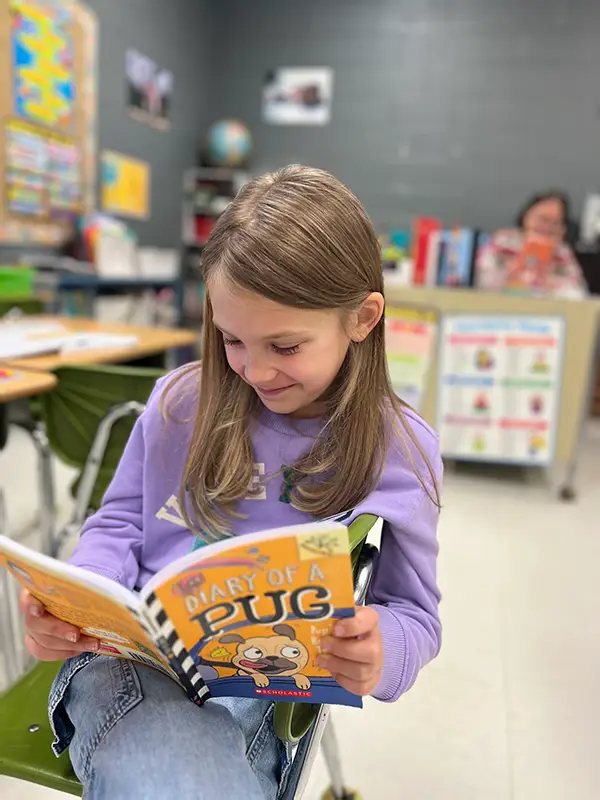 Financial Gifts
Oconee Christian Academy has benefited from a tradition of philanthropy since its founding. The academy we have today has been made possible through the faithful prayers and generous donations of parents, grandparents, alumni, and friends of Oconee Christian.
Your gift to Oconee Christian Academy ensures that our teachers and programs have the resources they need to provide each student with a Christian education that is unparalleled. Oconee Christian relies on the enthusiastic support of donors that show their commitment to our mission in a meaningful and tangible way.
Checks/Cash
Make checks payable to "Oconee Christian Academy" and mail them to the school at 150 His Way Seneca, SC 29672.
Credit  Card
Financial gifts may be made to OCA by credit card through Pay Pal by clicking the Make A Donation button above.
Memorials
A gift to Oconee Christian Academy may be the perfect way to honor the memory of someone dear to you while making a positive impact on our students today. The family of the person you are honoring with be notified of your gift (not the amount) with an appropriate card.
Honor Gifts
When it comes to Christmas or birthdays, so many people have enough ties or scarfs. Why not make a gift to Oconee Christian Academy in his/her honor. An appropriate card will be sent to the honoree, telling him or her of your thoughtful gesture.
Securities
Often there are significant tax advantages to donating appreciated assets. Please contact Eric W. Johnson, Head of School at 864 882-6925 for information on how to make a gift of securities.
Gifts in Kind
You can donate goods that can be used for educational or athletic purposes and receive gift credit. Please contact the school and provide in writing the value of your donation. You will then receive an acknowledgement for tax purposes.
Planned Gifts
Why not consider Oconee Christian Academy in your estate planning? You can name OCA in your will or utilize an instrument such as a Charitable Remainder Trust to set aside funds that will provide income and provide considerable tax savings to you during your lifetime and then benefit OCA after your death. Contact Eric W. Johnson at 864 882-6925 for more information. Estate gifts will truly make a lasting impact on Oconee Christian Academy.
Not For Profit
As a not-for-profit Christian education institution, Oconee Christian Academy is exempt from paying federal income tax under Section 501(c)(3) of the 1986 Internal Revenue Code. Therefore, contributions from individuals, foundations, corporations and other organizations qualify as tax deductions. Oconee Christian Academy has been given the IRS federal identification number 57-0978451.