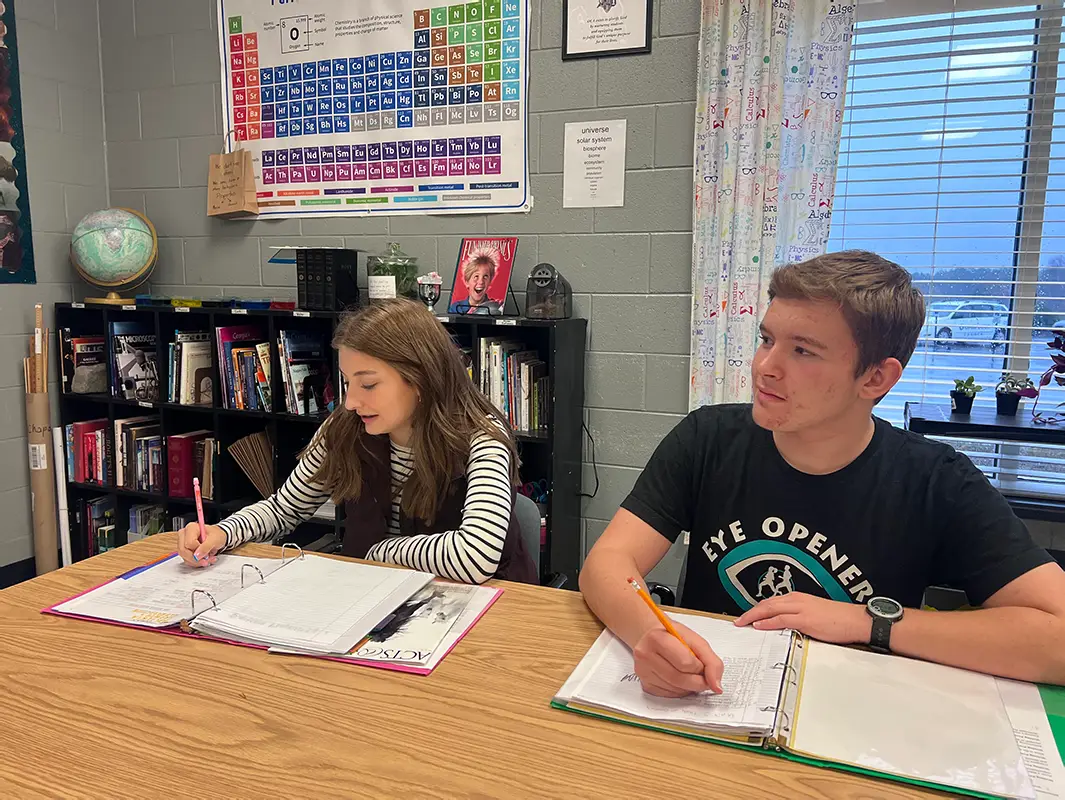 High School
It is important that our 9th - 12th grade students are ready for life outside our walls. Students can challenge themselves academically through honors, AP, and dual-credit courses led by excellent teachers. Outside of the classroom, our students have a variety of enriching experiences through extracurricular activities, electives, and spiritual formation.
Bible
High school Bible classes focus on students knowing the God who inspired Scripture. Students prepare for life by learning to trust Scripture, understanding God's nature, and discovering how to walk daily in a covenant relationship with Jesus.
Paving the Way to College Success
We understand the importance of preparing our high school students for college. With a comprehensive approach to college readiness, we provide guidance and practice for college entrance exams such as PreACT and PreSAT classes and testing opportunities.
Our students' achievements speak for themselves. OCA graduates have been accepted into their first-choice schools, including prestigious institutions such as Harvard, Clemson, the Military Academies, UGA, Anderson Christian, Charleston Southern, North Greenville, Bob Jones, and Liberty University. These accomplishments reflect our commitment to helping students excel and reach their academic goals.
In fact, 86% of last year's graduating seniors received scholarship offers to their first-choice schools, and 100% of seniors who attended four-year colleges secured multiple scholarship offers.
We are proud of our students' achievements and remain dedicated to providing a solid academic foundation that empowers our high school students to realize to impact the world for Christ.